Let's talk Women's self defense: The groin kick
Well I can't help but share what happened on the weekend here on SH but the topic is what's really gonna matter after I'm done.
On the weekend it was the usual 'chill & have a good time' vibe at the mall with my friends; so I'm there chatting along and things seemed to be going well so far, but then I started to notice this guy that I knew (he's like an associate to me) who was harassing this girl.
I can't really say for sure why (some said it was money, some say it was sex related...) but it didn't seem so bad to say that he deserved what came around next; all I know is I just saw the girl's friend barge in (they say it was his ex), shouted out "I've had enough of you!" and then witnessed him staggering and crouching to the ground because of the infamous groin kick he just got.
Now everyone else close by was like: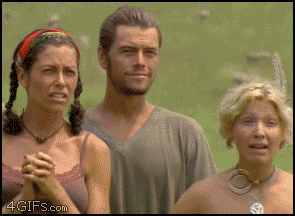 Now I know some ladies are particularly fond of injuring a man's precious jewels when he's literally bargaining for it but don't you think it goes too overboard sometimes? I mean you can literally turn a man infertile - and imagine if the isn't the average smaller sized foot most women have.