Leftovers: Do or Don't?
chyla
2012/06/30 23:41:27
Some people seem to thrive off of leftovers--diving into two week old Asian food, or settling for three-day old casserole with fresh cheese added on top.

Others, like myself, loathe the idea of eating food that has sat around a kitchen or chilled in the refrigerator for a while.

What do you think? Are leftovers a part of life? Or do you prefer to pretend they don't exist and go for a more "fresh" friendly dish?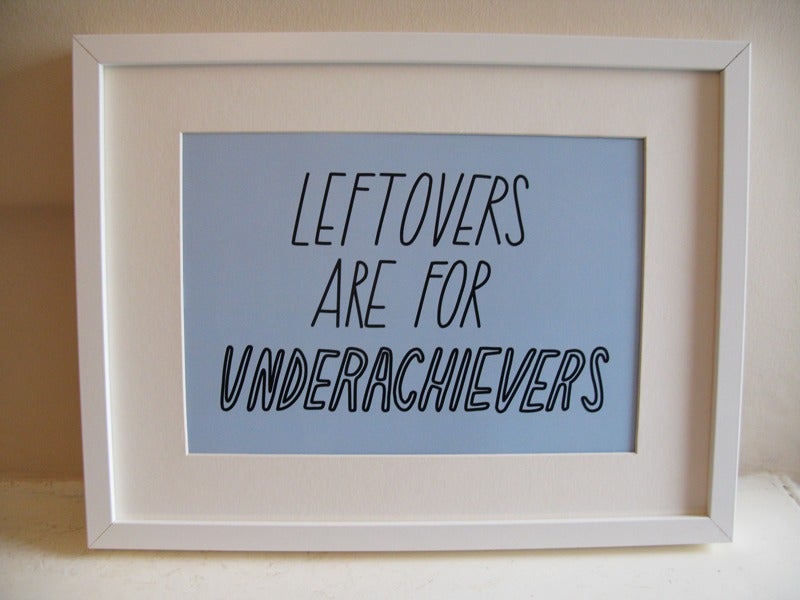 Add a comment above