Lady Gaga Continues To Wear Meat: Is Meat a Flattering Texture?
Lady Gaga is continuing the trend of wearing clothing made of meat by performing in Amsterdam wearing a beef corset thong. Although... is it really a trend if she's the only one doing it? Gaga loves pushing the envelope when it comes to fashion, but is meat really that flattering of a texture? What do you think? If I learned one thing from
Project Runway
, it's that couture has to be innovative but still flatter the body at the same time...

HUFFINGTONPOST.COM reports:

Despite being dead to begin with, Lady Gaga's meat dress is the one dress that will never die. The original, complete with chunky meat-encased ankle boots and a meaty headpiece, debuted at the 2010 MTV VMAs and pretty much shocked us all.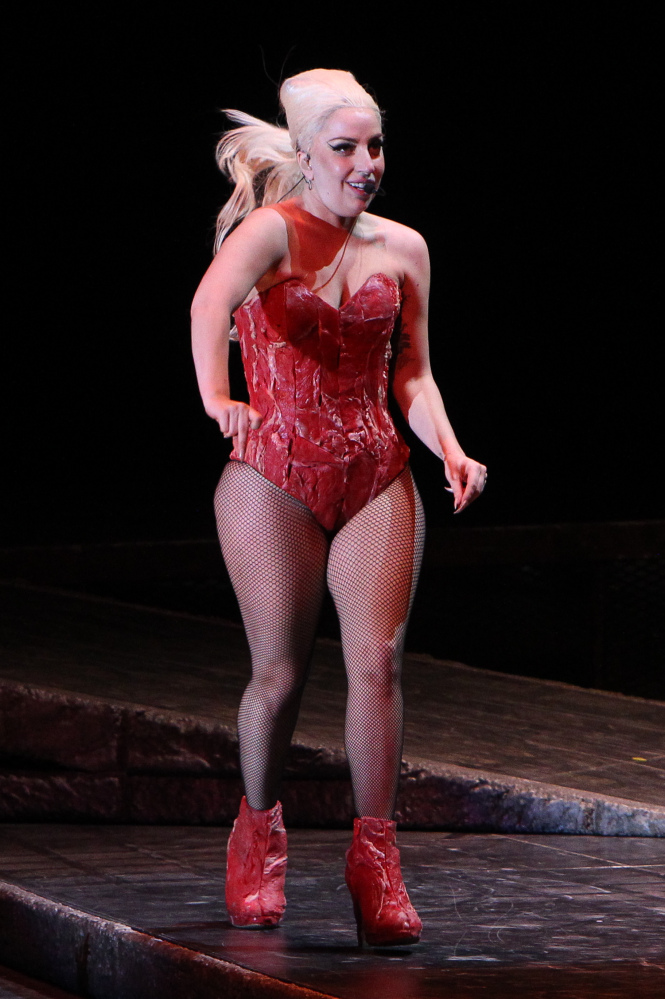 Read More: http://www.huffingtonpost.com/2012/09/19/lady-gaga...
Add a comment above