Kendall & Kylie Jenner for PacSun: Will Their Line Be a Hit or a Miss?
I'm sure you're still recovering from yesterday's news regarding
Rob Kardashian
's neon-colored sock line for 30 bucks a pair -- but another day means another Kardashian product. On Friday, Kendall and Kylie Jenner (the Kardashians' half-sisters) and teen-clothing retailer PacSun announced an upcoming collaboration.
According to the
Huffington Post,
the line will be titled "Kendall and Kylie" and will cater to teen girls. They list "chambray button downs, chiffon tops, high-waisted shorts, denim, graphic tees, dresses, jackets, bandeaus, and scarves" as items that will be part of the collection.
It was only a matter of time before these two started designing and marketing products (they've already been modeling in magazines and runway shows) but what are your thoughts on the PacSun collection? Do you think it'll be a hit or a miss?

HUFFINGTONPOST.COM reports:

Kendall & Kylie Jenner's (modest) takeover of the fashion world continues: the Jenner sisters, famous for being half-related to the Kardashian gang, are getting their own line, "Kendall and Kylie," at PacSun.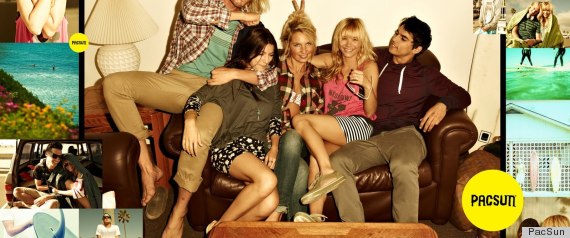 Read More: http://www.huffingtonpost.com/2012/11/15/kendall-k...
Add a comment above