Karl Lagerfeld's Hula-Hoop Chanel Bag: Fashion Forward or Fashion Flop?
Karl Lagerfeld sent some unusual looking bags down the runway for Chanel's spring 2013 collection debut. The bags reinvent the term "oversized" and are basically hula-hoops with purses attached. It's hard to imagine anyone besides Lady Gaga wearing one of these, but check out the picture below and let us know if Chanel's newest creation is fashion forward or a fashion flop.

HUFFINGTONPOST.COM reports:

Chanel is known for fantastic accessories. Whether it's the iconic 2.55 bag that is now more expensive than a small car, or shoes adorned with faux stalagmites, Karl Lagerfeld knows his ladies love their accessoires.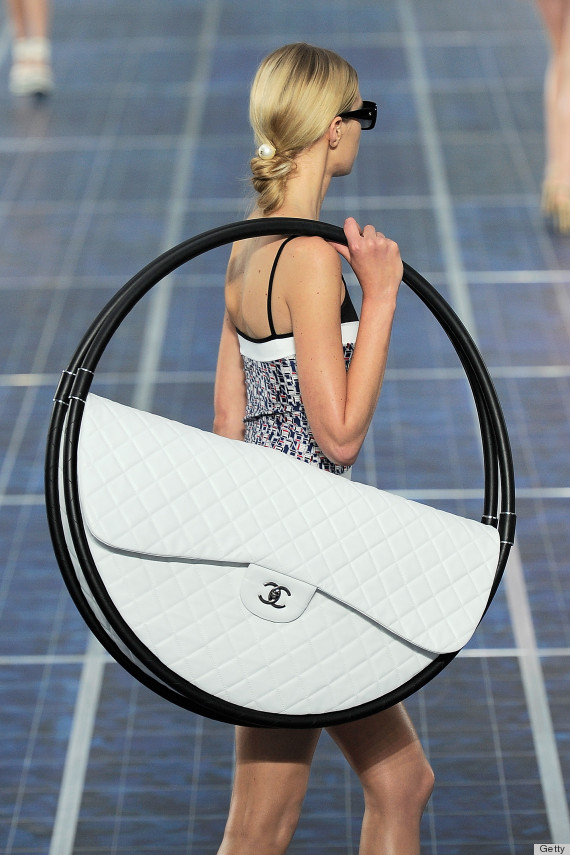 Read More: http://www.huffingtonpost.com/2012/10/03/karl-lage...
Add a comment above