Is Tom Brady's Ponytail Too Girlie?
Stop the presses!
New England Patriots quarterback Tom Brady was spotted wearing a ponytail in Rio de Janeiro on Monday -- where he was celebrating Carnival with his Brazililan wife, supermodel Gisele Bündchen -- and the fashion police went on the attack.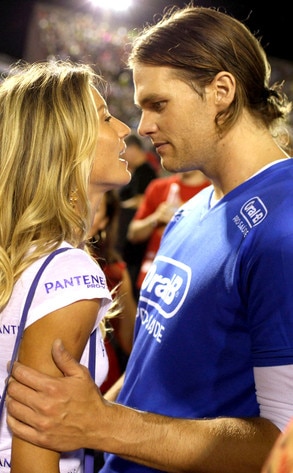 Brady, 33, is known for his super-hunky, super-masculine, NFL heartthrob status -- and ponytails
just don't fit that profile
.
That said, Brady appears to have tied his hair back with a simple elastic band, which is not exactly an elaborate hairstyle. And isn't Carnival all about having fun and letting loose?
We're more taken by how he's staring lovingly into his wife's eyes. In our book, that's what being truly macho is all about.
Read More: http://www.eonline.com/uberblog/b229856_tom_bradyr...
Add a comment above