Is Kanye West Too Embarrassed to Bring Kim Kardashian To Paris Fashion Week?
It's no secret that Kanye West is not the biggest fan of Kim Kardashian's fashion sense. A couple months ago
we told you
that he raided Kim's closet and got rid of anything he considered tacky -- ie anything not black or white -- and it's rumored that he has been pressuring her to lose weight. You'd think dieting and letting Kanye pick out her clothes would be enough for him, but it appears that Kim still isn't meeting his expectations.
Although Kimye attended New York Fashion Week together and are usually joined at the hip, Kanye went solo for Paris Fashion Week. Apparently he thought bringing Kim along would hurt his reputation in the fashion world. What do you think? Is Kanye really embarrassed of Kim or is there some other reason she didn't tag along?

HUFFINGTONPOST.COM reports:

The tangled three-way relationship between Kanye West, Kim Kardashian and fashion has grown even more complicated as of late. After chucking most of her wardrobe, making her over in his high-fashion vision, supposedly pressuring her to lose weight and taking her along to New York Fashion Week, Kanye West has decided that Kim Kardashian is still not fit to attend Paris Fashion Week with him.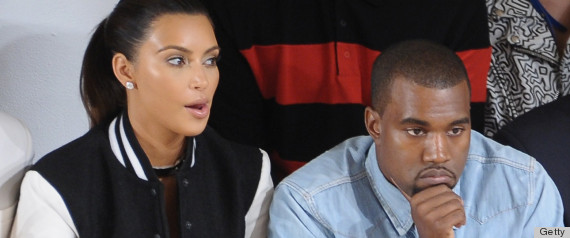 Read More: http://www.huffingtonpost.com/2012/10/04/kanye-wes...
Add a comment above