Is Climate Change Affecting Fashion?
U.S. climates have been warming up in recent years, a fact that we're really noticing on the West Coast (today is the first day I've needed a jacket this season) and scientists are talking about the negative effects of climate change more and more. However, I bet you haven't heard about how it's affecting the
fashion
world.
Because of our extra long summers, retailers and clothing brands are losing money on their winter collections -- most people aren't willing to spend money on heavy winter attire if they won't need to wear it.
In response, companies like Target and Kohl's are beginning to work with meteorologists and climatologists to figure out what sort of clothing to sell in their stores throughout the year. As other retailers follow suit, we might start having only a couple of weeks to stock up on pea coats, scarves, wool sweaters and boots before they replace warm clothes with t-shirts. What do you think, SodaHeads? Is climate change affecting fashion? Or are you not buying it?

HUFFINGTONPOST.COM reports:

The nefarious effects of climate change can be felt everywhere, scientists say, from last year's extra-balmy winter to last week's Hurricane Sandy, a storm whose destructive brawn some attribute to global warming. But flux in climate patterns is also manifesting in an unlikely place: our closets.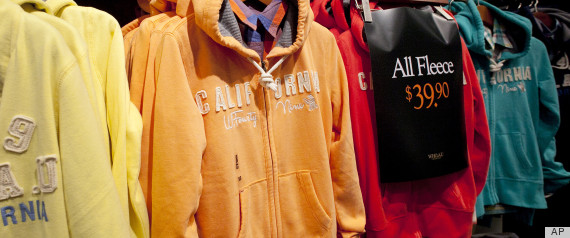 Read More: http://www.huffingtonpost.com/2012/10/22/climate-c...
Add a comment above