IN JAIL FOR SHOOTING SQUIRRELS?

SQUIRRELS DAMAGE COST CLEMSON UNIVERSITY $100,000-a-year
http://deadsquirrel.com/squirrel-damage/squirrels-cost-clemso...
Posted in squirrel damage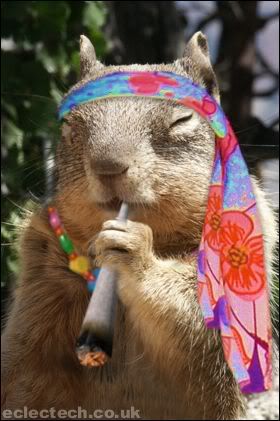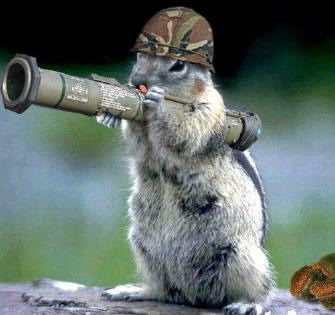 According to numerous reports, Clemson University has a major squirrel problem.
The Charleston The Post and Courier reports that squirrels are three times more prevalent on the Clemson campus than in normal wooded area, causing numerous problems including damage to trees.
The Independent Mail of Anderson, S.C., reports that a "great squirrel roundup" was held on the campus during December: "Clemson contracted with U.S. Department of Agriculture Wildlife Service biologists to remove an abundance of the critters and then euthanize them."
Only 200 squirrels were trapped, the amount limited by the National Environmental Policy Act. The SDL applauds this effort but we feel the school has not gone far enough to curtail the bushy-tailed menace.
A bounty should be put on each squirrel. For every squirrel a student brings in dead, the student should receive a 1% cash rebate from their tuition. Problem solved.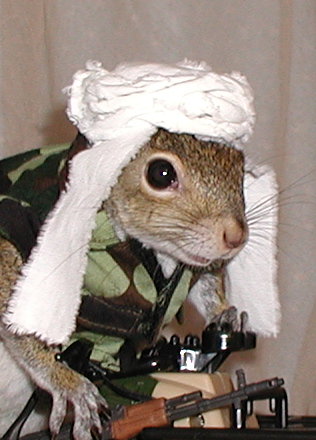 SQUIRREL JIHAD
"DEATH TO AMERICAN-PORK-EATER-SQUIRRELS! ALLAHU AKBAR!"

SAN DIEGO COUNTY Ground Squirrel Tests Positive forPlague

http://www.countynewscenter.com/news/ground-squirrel-tests-po...
http://www.aolnews.com/2011/03/17/squirrel-goes-nuts-terroriz...
Ohio Woman Faces Jail Time For Feeding Squirrels

Read http://www.foxnews.com/us/2011/11/20/ohio-woman-faces-jail-ti...
In Jail For Shooting Squirrel?

March 24, 2006, 07:29 PM
This afternoon my apprentice related to me his uncle shot a squirril with a pellet gun and had to serve two days IN JAIL after his nieghbor made a fuss. He said his uncle was lucky, he could have got up to a month. Now I don't know how exact his facts are or when this happened, he did say it was in Denver and his uncle moved VERY soon after. YIKES!


In Colorado, Alberts, Fox, and Pine squirrels have a season and require permits and have limits. March 24, 2006 Squirrel season here runs from September 3 to January 31. Yes, you need a license. No, you can't shoot them in any city I know of. John



SAN DIEGO COUNTY Ground Squirrel Tests Positive for Plague
Add a comment above
More polls by LADY LIBERTY SILLY WORDSMITH