Huge demand for new Cambridge mini computer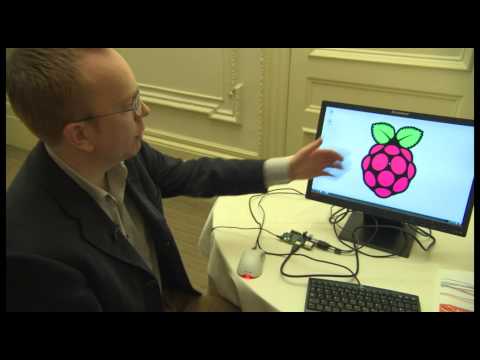 A new Cambridge-designed mini computer sparked enormous demand when it was launched today, crashing the two websites where it was being sold.
The Raspberry Pi is a credit-card sized computer board that plugs into a TV and a keyboard, and it has been created in Cambridge by the Raspberry Pi Foundation.
Watch the video above for an explanation of what the Raspberry Pi is and how to use it.
There are two versions of it costing either £16 or £22.
The idea behind the machine is to help young people learn how to do computer programming, and the first models went on the market today via electronics distributors RS Components and Premier Farnell.
But the rush to buy was so intense that both companies were posting messages saying they could only take "expressions of interest" from customers.

The first versions of the Raspberry Pi are intended to go to developers who will then write software that people can use to write their own programs.In Cambridge, the Raspberry Pi website was temporarily frozen. A statement said: "We've temporarily changed to a static site, while we're experiencing a very high level of traffic for the launch of the Raspberry Pi. The full site will return once traffic levels have subsided, hopefully later on today."
The devices have a USB port for a keyboard, Ethernet port, SD card slot, and an HDMI port for video output. Users will have to supply their own keyboard and screen, or plug it into a TV set.
At its heart is a chip designed by Cambridge company ARM, like that found in mobile phones and tablets.
VIDEO:
http://www.bbc.co.uk/news/technology-17209743
Read More: http://www.cambridge-news.co.uk/Business/Business-...