Have you ever been tested for vitamin D deficiency?
Apparently, Vitamin D deficiency is the modern day plague, what with our indoor/sunscreen lifestyles.
In times long ago, vitamin D deficiency was synonymous with a disease called Rickets which affected very young children and caused their legs to be bowed. This is what led to infant formulas and milk products being fortified. Breast feeding mothers or breastfed infants, themselves, are often prescribed supplementation.

More doctors are testing for vitamin D deficiency and more patients are finding they are deficient or insufficient. Many who test deficient are finding that their chronic physical and/or psychological disease states are much ameliorated with proper treatment.
Still, not enough people are being tested when they present with obvious symptoms. The consequence is poorly controlled disease states.

The symptoms of deficiency are many and much the same as many autoimmune, musculoskeletal pain disorders, degenerative diseases in general and psychological disorders.

Many factors affect an individual's risk factors for testing deficient in
vitamin D.

Are you Black, elderly or do you live above the 35th parallel? Are you someone who avoids or has no access to the rays of mid-day sun? Do you avoid sun exposure religiously or always use sunscreen? Do you avoid vitamin D rich foods, such as cold water fish, eggs, mushrooms or fortified foods like dairy and orange juice? Do more than one of these factors describe you and/or your individual situation?
Your risk of deficiency is even greater than average, if so.

If you are short on D, you could be feeling much better with a simple test and proper replenishment.

The values for vitamin D RDI have recently gone up, though everyone should realize these levels are just enough to avert overt illness. Anyone who is deficient is not going to reach optimal blood levels with only the RDI.

Vitamin D is fat soluble and therefore it is stored in the body for much longer than a water soluble vitamin is and can accumulate in the body, however, it's much more difficult to reach toxic levels than previously thought.
I recommend a vitamin D test for anyone with chronic health issues or who wishes to take more than between the RDI and 1,000 to 2,000 IU, depending on age and weight.
Note: That's IUs (international units),
not mcg (micrograms) or mg (milligrams).

This vitamin is actually a steroid hormone, once activated in the body. It interacts to a grand degree with calcium, magnesium, potassium and phosphorus. Taking in minerals with low blood serum vitamin D is tantamount to useless. Taking in vitamin D without adequate minerals in the diet is a whole other imbalance with consequences of it's own. There's a lot to know about vitamin D and it's necessity and safety.

Want to learn more? Check the link I provided for the Vitamin D Council, and, if you have 58 minutes to spare and want to learn a lot in a very entertaining way, check out this video lecture by Dr. Holick, a national authority on vitamin D research.

If you have a vitamin D story or anything you'd like to share that you know about vitamin D,
I'd love to hear all about it.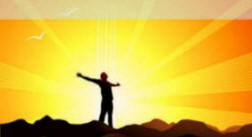 Read More: http://www.vitamindcouncil.org/
Add a comment above