GTLD: Favorite Proposed Generic Top Level Domain?
gTLD (generic Top-Level Domains) arrive in 2013. These domains don't end in the usual ".COM" or ".NET" -- instead they end in whatever a company wants... but the domain name registry ICANN needs to approve each one, and a gTLD costs at least $185,000.
New website names such as "drama.Youtube" or "funny.LOL" instead of traditional sites such as YouTube.com are headed our way.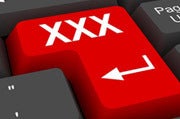 Read More: http://www.pcworld.com/article/257430/the_top_10_p...
Add a comment above