Google Shows the Power of Project Glass -- by Jumping Out of an Airplane: Is This the Future?
Imagine driving to work, wearing your Google Glass(es) and its HUD (heads up display) is guiding you around traffic in real time. You arrive at work and see a guy wearing some sweet shoes; you scan them with your Glass and pin it for the future and all your friends to see. You work with a number of foreigners who are in town to assist with some system failures; they don't speak English -- Google Glass is translating their speech in front of your eyes. That's the future with Google Glass.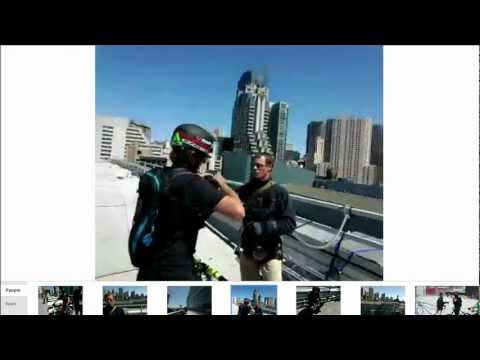 Google co-founder Sergey Brin and his fellow Googlers helped debut the company's crazy Google Glass project with an employee doing a real-time parachute jump while wearing the connected smart glasses.
Read More: http://venturebeat.com/2012/06/27/google-shows-the...
Add a comment above