Google Maps Shows Teens With Gun in Detroit: Should Google Redo Streetview Image?
Google Streetview took pictures of 18800 Brinker Street in Detroit, MI 48234, which shows a group of teenagers armed with a gun on the porch of a dilapidated home. The kid holding the gun points it at the Streetview camera as it drives past the house.
Anyone can view the images by going to Google Maps and entering the address -- or click the following shortcut URL:
http://goo.gl/maps/U4quh
You can move the camera view with the mouse to see the Google truck's approach and the kid raising the gun to point it at the camera.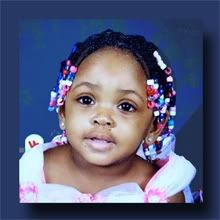 Sadly -- and maybe not coincidentally -- a beautiful 17-month-old baby girl named Zyia Turner died in the house on June 29, 2012. Detroit CBS local reported:
The home is identical to the place where baby Zyia Turner was discovered dead in a closet, with her cause of death undetermined.
Google's StreetView feature shows pictures of addresses taken from the street view as the name implies. Google sends a truck with a roof-mounted camera up and down streets taking pictures to add to its Google Maps and synchronizes the pictures with the map locations via GPS.
Detroit Mayor and neighbors don't like the fact that the kids had the guns on the porch -- and the probably don't like the negative attention the picture has earned the city. Detroit already has an awful reputation as a shrinking city over the past few decades -- a city with high crime and unemployment rates.
Should Google replace the image of the kids with the gun on the porch?

DETROIT.CBSLOCAL.COM reports:

In the Google maps image, a group of young men stand ominously on the porch, one clutching what appears to be a shotgun. One of the men appears to point the gun at the Google truck in the final shot. News, Sports, Weather, Traffic and the Best of Detroit. CBSDetroit.com
Read More: http://detroit.cbslocal.com/2012/09/20/google-maps...
Add a comment above