Four-Year-Old Painter Declared 'Next Picasso': Is She a Prodigy?
Aelita Andre has been called the "next Picasso" by over-zealous observers, but at 4 years old it's tough to say whether the Australian
painter
really is prolifically artistic, or if the art world is just going crazy.
[H]er art has been selling since she was a relatively unseasoned 2-year-old. The works at the Agora exhibition are listed at $5,000 to $11,000 a canvas, and she's sold at least nine so far — plus other pieces on the side, for as much as $30,000 each.

Agora director Angela Di Bello says she had no idea the work was done by a toddler when she chose to feature it.
Andre's first exhibition, "The Prodigy of Color," opened in Manhattan on Saturday, Time reports.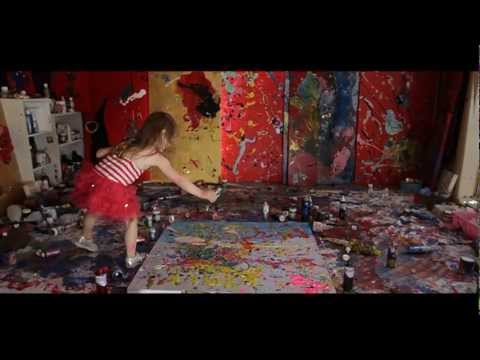 Read More: http://theweek.com/article/index/216057/is-a-4-yea...
Add a comment above