First Look at 'Breaking Dawn - Part 2': Is Bella Hotter as a Vampire?
For years, "Twilight" fans have been dying (pun intended) to get a good look at Bella as a vampire -- and now they can. The teaser trailer for "The Twilight Saga: Breaking Dawn - Part 2" appears to have leaked, via
The Daily Mail
-- and we have to say, Kristen Stewart makes a pretty sexy undead wife and mother. Is it possible that she looks even prettier with pale, translucent skin, bloodshot eyes and red lips?
If you're a fan, you know that Bella woke up as a vampire at the end of the first "Breaking Dawn" -- and the teaser shows her chatting with Edward about her new condition. "It's strange. Physically I feel like I could demolish a tank. Mentally I feel just drained," she tells her immortal husband.
Edward tells Bella: "I've had a bad habit of underestimating you. Every obstacle you've faced, I'd think you couldn't overcome it, but you just did. You're the reason I have something to fight for -- a family."
The new clip looks shaky and unprofessional for a reason -- fans reportedly videotaped the footage when it was shown at Target stores to mark the DVD release of "Breaking Dawn - Part 1." The teaser trailer will reportedly officially debut before screenings of "The Hunger Games," which hits theaters on March 23.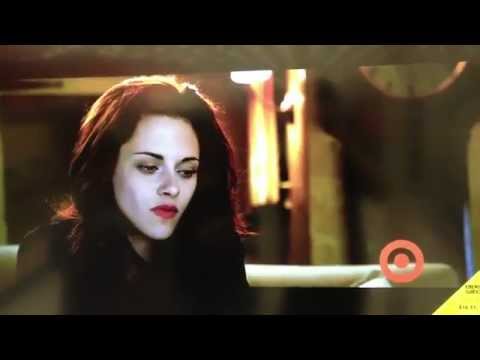 Add a comment above