Does PETA's new ad go too far?
PETA (People for the Ethical Treatment of Animals) is known for its provocative ads--many of them featuring women in various states of undress--that aim to draw attention (however indirectly) to animal rights. But their latest ad, a Valentine's Day video that warns women about the "dangers" of their boyfriends' burgeoning veganism, may have crossed a line.
The ad, released online Monday, shows a limping, pantsless woman sporting a neckbrace, struggling to carry a bag of vegetables home from the store. (Unsurprisingly, we'll warn that this ad, embedded below, may be a bit too racy for the eyes of younger viewers.)
"This is Jessica," the narrator, Kevin Nealon, says. "She suffers from 'BWVAKTBOOM,' 'Boyfriend Went Vegan and Knocked the Bottom Out of Me,' a painful condition that occurs when boyfriends go vegan and can suddenly bring it like a tantric porn star."
Jessica's boyfriend is then shown fixing a hole in their bedroom wall. "Oh, you're feeling better?" he asks as she disrobes.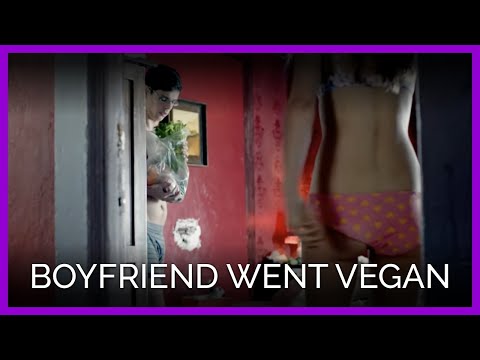 Read More: http://news.yahoo.com/blogs/cutline/does-peta-ad-f...
Add a comment above