Do You Care if Fashion's Night Out Gets Canceled?
In 2009, Fashion Night Out was founded to help get retailers business during the recession. Stores hosted celebrity guests, offered free drinks and slashed prices. Not too shabby, if you ask me.
The first event was in NYC but it wasn't long before major cities all over the world followed suit, and FNO has been held globally every year since then. However, it was just announced that New York City's Fashion's Night Out event has been canceled for 2013.
According to the
Huffington Post
, the parties involved plan on reevaluating the value of the event, so there is a possibility that it could come back next year. What do you think about this news, SodaHeads? Would you care if Fashion's Night Out got canceled for good? Or is it not even on your radar?

HUFFINGTONPOST.COM reports:

Fashion's Night Out is no more. In New York City, at least.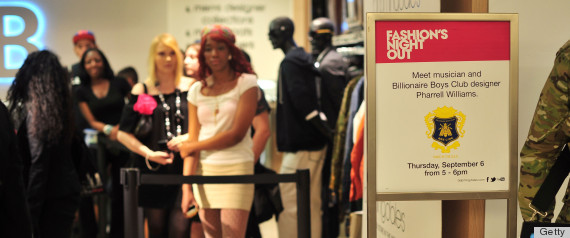 Read More: http://www.huffingtonpost.com/2013/02/27/fashions-...
Add a comment above