Do you believe animals feel emotion?
Excerpts from "When Elephants Weep, The Emotional Lives of Animals" b Jeffrey Moussaieff and Susan McCarthy:
"
Red fox researcher David Macdonald describes a new father wriggling with eagerness to care for his children:


'Smudge was almost comical in his husbandly diligence. Before eating a scrap for himself, he gathered as much food as he could wedge into his gaping jaws and lugged it to Whitepaw's earth. There he would warble at the entrance. If she did not emerge, he would use his nose like a billiard cue to poke lumps of food through the entrance and into the den.'


When the cubs were older, Smudge's ambition was to play with them, something the mother and her sisters did not always do. 'Smudge would always skulk in the vegetation, waiting for Big Ears [their maternal aunt] to fall asleep, whereupon he would quietly warble to the cubs who would sneak of f to gambol with him. Soon, their exuberance led to squeals and snirks that awoke Big Ears who would vigorously reprimand Smudge
'" Page 72
-------------------------------------------------------------...
"
Jane Goodall describes the reaction of a male chimpanzee called Flint, who was eight years old when his mother, Flo, died. Flint sat over Flo's body for many hours, occasionally tugging at her hand. As the days passed, he grew increasingly apathetic and lethargic. In one remarkable instance, three days after his mother's death, Flint was seen to climb a tree and stare at the sleeping nest he had shared with his mother a few days before. He became more and more listless, and died within of month, probably of gastroenteritis. Goodall's scientific conclusion was: 'It seems likely that psychological and physiological disturbances associated with loss made him more vulnerable to disease.' Sy Montogmery quotes Goodall's poignant commonsense rendering of the same idea 'Flint died of grief
.'" Page 74
-------------------------------------------------------------...
"
Mother rats, and in some cases females who were not mothers, proved zealous at retrieving babies and bringing them into their nests. They would cross and electrified grid to get the babies and retrieve unrelated babies as quickly as their own. Curious to see how long this would be kept up, the experimenters offered one rat no fewer than 58 babies, every one of whom she picked up and crammed into her nest. 'The female appeared to be as eager at the end of the experiment, which had to be interrupted because we had no more young at our disposal, as she had at the beginning.'
" Page 69
"The experimenters who gave the mother rat the opportunity to adopt 58 babies went on to offer mother rats odder babies. The rats readily adopted baby mice and baby rabbits. They also retrieved young kittens and tried to keep the experimenters from taking them out of the nest again. But since kittens nurse from a mother who is lying down, and mother rats nurse from a standing position, the rats could not suckle their kittens despite their vigorous attempts to shove them into position. Curious to know how far this would go, the experimenters procured to bantam chicks, and the rats 'eagerly and repeatedly' tried to tuck these into their nest. This was an even worse match, however, as the chicks 'became very loud and flapped' when the rats tried to grab them by the neck and drag them home
." Page 75
-------------------------------------------------------------...
"
Wild dogs and hyenas in the Serengeti are competitors who regularly steal kills from one another. A group of wild dogs had had a kill stolen by spotted hyenas and then chased one hyena, biting its rump so fiercely that it sat in a hole and snarled until the dogs left. Yet that evening, when the wild dogs bedded down for the night and the hyenas prowled, a young hyena (still with a fluffy coat) approached the dominant male wild dog, Baskerville, sniffing him enthusiastically. Baskerville twitched and growled, yet every time he tried to go back to sleep, the hyena inched closer. The hyena began to lick and groom Baskerville, who at first seemed to be ignoring this. Observers could tell he was not asleep, however, for his eyes got wider and wider as the young hyena continued these sociable ministrations. Baskerville pulled himself into a tight ball and glared over his shoulder, but the hyena calmly lay down next to him, apperantly ready to settle in for the night. This was to much for Baskerville. He leapt to his feet with a loud bark. The pack awoke and moved off.
" Page 80
-------------------------------------------------------------...
"
Lucy, a chimpanzee raised by humans, was given a kitten to allay her loneliness. The first time she saw the little cat, her hair stood on end. Barking, she grabbed it, flung it to the ground, hitting out and trying to bite it. Their second encounter was similar, but at their third meeting she was calmer. As she wandered about the kitten followed her, and after a half an hour Lucy picked up, kissed it and hugged, marking a complete change of attitude. Subsequently she groomed and cradled the kitten, carried it constantly, made nests for it and guarded it from humans. She behaved as do affectionate small children with imperfect ideas of what actually pleases their pets. The kitten 'never appeared to be anxious to be transported by the chimpanzee' and was unwilling to cling to Lucy's stomach, so she either carried it on one hand or urged it to ride on her back. Koko the gorilla showed showed great tenderness toward a pet kitten she named All Ball.
" Page 82
-------------------------------------------------------------...
"
An affecting account of sympathetic behavior tells of Toto, a captive chimpanzee whose owner, Cherry Kearton, fell ill with malaria. According to Kearton's account, written in 1925, Toto sat by him all day. When instructed, he would bring him quinine and a glass. When Kearton asked for a book, Toto would put his finger on one book after another (there were fewer than a dozen) until Kearton indicated that Toto was touching the desired book, whereupon Toto would bring it to him. Several times during convalescence, Kearton fell asleep on his bed fully dressed, and Toto removed his boots. 'It may be that some who read this book will say that friendship between an ape and a man is absurd, and that Toto being 'only an animal' cannot have really felt the feelings that I attribute to him,' Kearton wrote. 'They would not say it if they had felt his tenderness and seen his care as I felt and saw it at that time.'
" Page 161
-------------------------------------------------------------...
"
One night in an arctic bay where beluga whales gather, three belugas got trapped near land by low tide. A gravel bar that they had swum over at high tide now barred their way. The three belugas, one adult and two juveniles, 'screamed and growned and trilled.' The other belugas, free, swam back and forth on their side of the gravel bar and answered. A biologist waded out to the gravel bar, which would ordinarily cause the wales to flee. This time, in their excitement, they paid no attention.
The whales were unable to help their fellows, but whale watchers kept the stranded belugas wet and they swam away on the next high tide. This is a story of raw emotion. The trapped whales were frightened and called for help. The other wales were concerned and came to help or possibly to show their concern. Whales are able to ask for aid from each other and to receive in some situations. Here, the whales seemed to fear fear and empathy, even though the free whales could not actually help the trapped ones.
" Page 167
-------------------------------------------------------------...
"
Elizabeth Marshall Thomas says predators may express gratitude toward prey, giving the example of a group of lions who killed a kudu. One lion took the kudu's face between his paws and tenderly and carefully licked it as he would the face of another lion. As he did so, a cub joined him and also washed the kudu's face. In another instance a puma was seen to lie down and softly pat a bighorn sheep he had just killed. Such gratitude may not be appreciated by kudus or bighorns, but that would make it no less real in the cat
" Page 174
-------------------------------------------------------------...
"
Ola, a young false killer whale in an oceanarium, was accustomed to staff of human divers working in his tank. One diver took to teasing Ola surreptitiously. Oceanarium management had their first inkling of this one day when Ola placed his snout on the man's back, pushed him to the floor of the tank, and held him there. (He was wearing diving gear, so he did not drown.) Seeking to free the diver, trainers gave Ola commands, tried to startle him with loud noises, and offered fish, to no avail. After five minutes, Ola released the diver. Subsequent investigation brought out the teasing
" Page 174 (don't tease false killer whales!)
-------------------------------------------------------------...
"
Asked whether wild chimpanzees ever appear ashamed or embarrassed, Jane Goodall laughed. 'They do, actually. In the wild you don't see that very often. The best story I know of clear embarrassment was young Freud when he was about six years old. He was showing off- really you could only describe it as showing off- in front of Uncle Figan, who was the alpha male. Figan was trying to groom Fifi, the new baby there, and Freud was just prancing around and shaking branches and making a real big nuisance of himself. He went up to a tall plantain tree: they have a rather weak trunk like a banana. He was swang it to and fro, to and fro, and suddenly it snapped!- and he
crashed
onto the ground. He just happened to land very close to me. I was able to see his face, and the first thing he did when he emerged from the grass was to take a quick little glance at Figan and then he crept quietly away and began feeding. That was quite clearly a big comedown for him.
'" Pages 179-180
-------------------------------------------------------------...
"
Koko, the signing gorilla, has shown a rather touching form of embarrassment. Among her toys are a number of puppets and dolls. she was once seen signing 'kiss' to her alligator puppet. On another occasion Koko signed 'kiss' to her blue gorilla doll and 'bad bad' to her pink gorilla doll. Than she signed 'chase tickle' and slammed the dolls together and made them wrestle, and signed 'good gorilla good good' ON each occasion, and on other similar occasions, the moment she saw that she was being watched, she stopped playing
" Pages 182-183
-------------------------------------------------------------...
"
Some birds blush, as can be seen on the featherless areas of skin. Like the turkey, the spangled honeyeater and the smoky honyeater have unfeathered wattles that blush 'when the bird is excited'". Macaws that have bare skin on their cheeks can be seen to blush. They do so when excited or enraged, and, according to parrot behaviorist Mattie Sue Athan, they have also seen to do this if they fall accidentally when clambering down from a perch. This certainly looks like embarrassment. On the other hand the macaw could be just angry that it had fallen.
" Page 185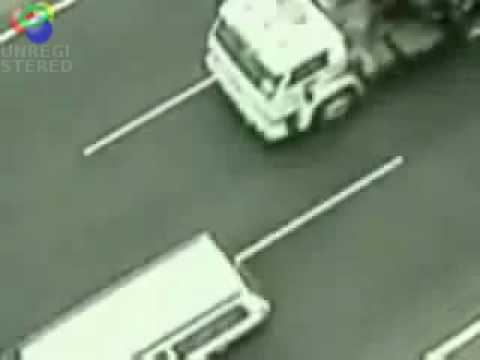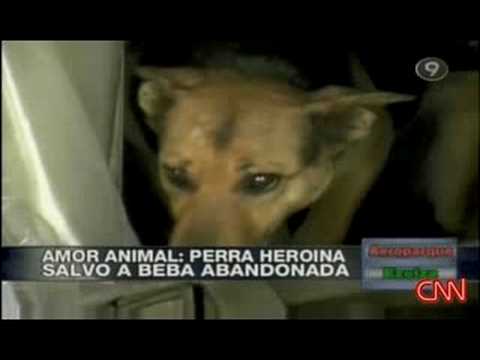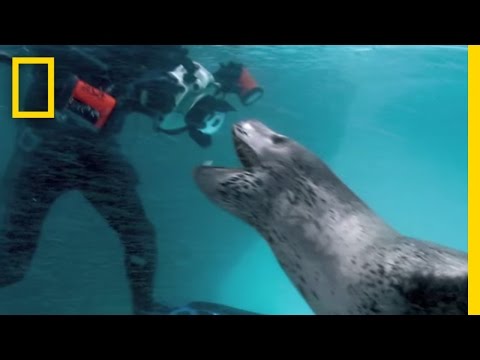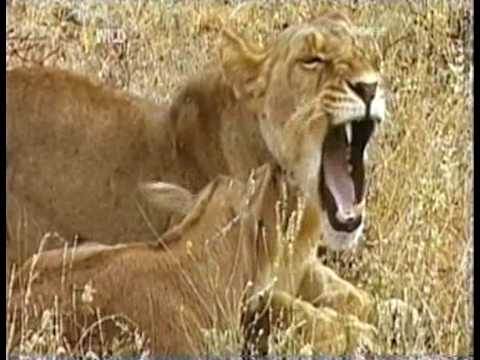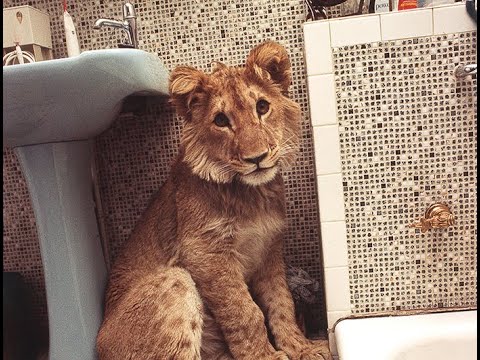 Do you believe that animals feel emotion, or that it is something exclusive to humans?
Add a comment above