Defend The Rivers Of The Amazon From Greed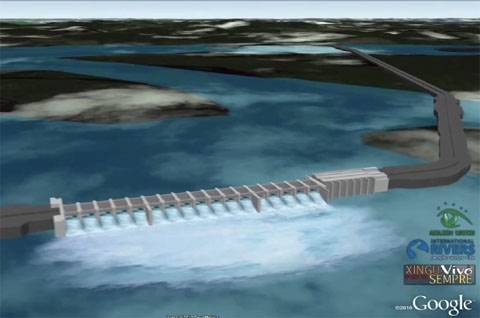 For nearly 30 years, Chief Raoni has fought tirelessly to stop The Belo Monte Dam being built in his beloved Amazon Rainforest. Tragically, this is now starting to happen, illegally, as there are still many outstanding lawsuits against it. It will
devastate the Xingu River which Chief Raoni's people, the Kayapo, need for their very existence. It will be the third largest dam in the world and the most inefficient. Many other tribes will be affected and the Rainforest will be irreversibly decimated. Many species will be wiped out.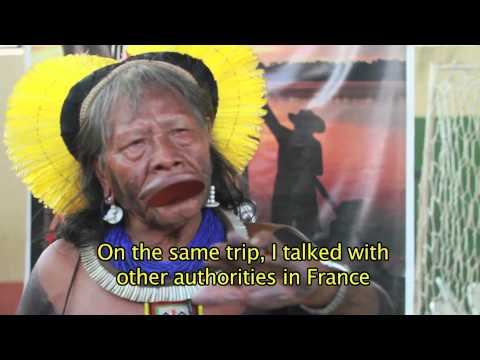 Brazil's president, Dilma Rousseff, plans to build a further 59 dams in The Rainforest, plus a total of over 400 throughout Brazil before 2030. It is insanity.
We *cannot* continue living in this manner, allowing others to destroy our planet for profit and greed, or for energy to feed our insatiable appetite for materialism.
Please join with us to help Chief Raoni stop Belo Monte, and to stop deforestation in The Amazon Rainforest.
Phone/email/write to your Embassies of Brazil, your major TV and Radio stations, newspapers and magazines, tell them what is happening, for we are now way beyond The Eleventh Hour. You can use the Facebook 'Search' box at the top of your page to contact them.
WE ARE HERE TO FIGHT THE CORPORATIONS & POLITICIANS WHO LIVE ONLY FOR GREED & POWER
Below you will find some informative videos and petitions. Please watch, read and sign, then share them around the world for this is now SO SERIOUS that it is almost impossible to put into words.

Petition to Stop The Banks from Investing in Belo Monte
http://www.avaaz.org/en/belo_monte_people_vs_profits/
Avaaz Petition Against Belo Monte
http://www.avaaz.org/en/petition/Petition_Mondiale_contre_le_...
Petition in Support of Chief Raoni
http://www.raoni.com/signature-petition-against-belo-monte.php
More polls by ☥☽✪☾DAW ☽✪☾