Cesar Casier Launches Model Kitchen: Are You Interested in Eating Like a Model?
Fashion models are known for a lot of things, but "delicious meals" doesn't usually make the list. However, Armani Exchange model Cesar Casier has a passion for cooking and wants to change this perception, so he created a cookbook called
Model Kitchen
.
Model Kitchen
is a collection of Casier's and his model friends' favorite recipes. Karlie Kloss, Lily Donaldson, Milla Jovovich and Lindsey Wixson are just some of the glamorous contributors, and the recipes include Jovovich's baked salmon and asparagus and Wixson's chocolate chip cookies. Sounds pretty good to me.
The cookbook is on sale in Belgium, and Casier is currently shopping it around to NYC publishers, so expect to see it in the States sometime next year. What do you think, though? Are you interested in eating like a model?

HUFFINGTONPOST.COM reports:

Think models don't eat? Well the year 2012 is out to prove you wrong.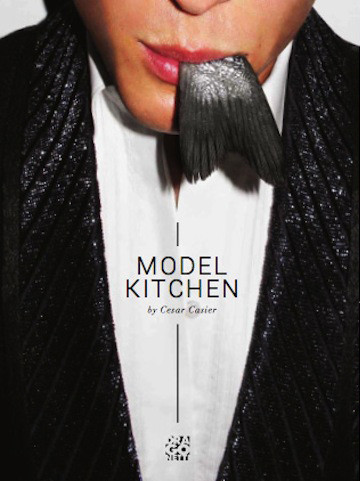 Read More: http://www.huffingtonpost.com/2012/12/19/model-kit...
Add a comment above