Carmageddon: Will You Be Affected by the California 405 Freeway Closures?
Daryl
2011/07/15 09:09:29
The
405 Freeway is perhaps the most busy freeway in California
.
The government in Los Angeles has decided to shut down the busiest stretch of the busiest freeway in California during the peak of the driving season.
Carmageddon begins Friday July 15, 2011 at 7 p.m. Pacific Time and will reopen Sunday morning at 3 a.m.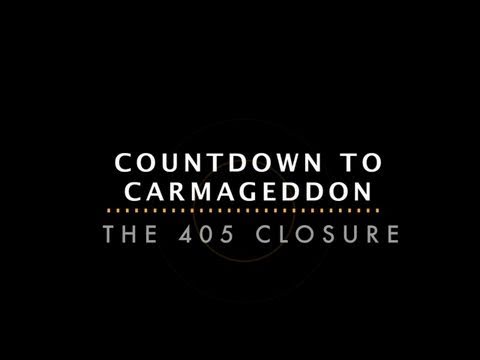 Carmageddon: will you be affected by the California 405 Freeway closures?
Read More: http://today.msnbc.msn.com/id/43765517/ns/us_news-...
Add a comment above