Calling All Angels!!! Will You Help Our Dear Friend Eddie Rae?
UPDATE: A few of you mentioned you did not have PayPal, or that it seemed difficult to sign up. Actually it's very EASY! PayPal accepts checking accounts, credit and debit cards for tranfers/payments. It's safe, secure, and free to sign up. Transfer fees (a few pennies) might apply for sending, but should be nominal. Here's the link to sign up:
http://www.paypal.com/cgi-bin/webscr?cmd=p/ema/index-outside
ALSO, if you don't care to sign up to PayPal just for this, but still want to give a gift, ask someone you know who IS signed up to do the donation on your behalf (and reimburse them of course, LOL). Thank you all again for your amazing generosity!!!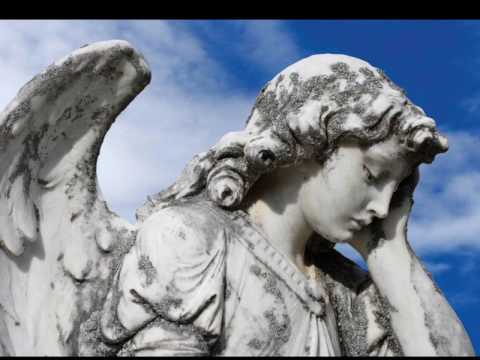 Okay, here is an opportunity to do something nice... something we always TALK about doing but never do. What you have clicked on here is no less than an opportunity to expand our OWN soul power, and connect with something greater than ourselves. WE ARE ALL CONNECTED!
Our friend Eddie Rae, as a few of you might already know, is having a hard time right now. Her husband lost his job, and they are behind on their rent, to the tune of $1,329 with penalties. They WILL BE evicted, September 18, if this amount is not paid in full. There are no more extensions either, and although Eddie has already applied for assistance, and her husband is already searching for a new job, they simply WILL NOT make it unless they can catch up their back rent. The shame of all this is, they have a perfect pay history other than this bump in the road. It's not that they can't crawl out of this hole, it's that they can't get over this ONE HURDLE without our help.
I know this is corny, and might seem like there is so much hurt in the world, so much pain and distress so many individuals experience, that we should shrug our shoulders and say, "Why bother?" But my uncle told me a story once, about a little boy walking up and down the beach, picking up starfish wherever he would come across one washed up on the sand. A man had been sitting on a bench on the boardwalk watching the spectacle, marveling at the utter futility. Finally, as the boy picked up another one, the man became angry. He ran over to the boy and demanded,
"Why are you bothering with a couple of starfish, son? Don't you know that there are millions, if not billions of starfish in the sea! Saving the life of just one these creatures.... what does it matter?!?!?"
The boy looked at the starfish in his hand, pondered, and then turning away from the man flung it back into the ocean. Turning back to the man he told him,
"It mattered to HIM."
So I am asking all my SodaHeads to do something memorable. Something remarkable. Something so insane that I know each and every one of you are up for the challenge *wink*: Take ONE MINUTE out of your busy day, and donate ANY AMOUNT, even $1.00, to help Eddie Rae save her home. We need only 1,329 people to donate $1.00, or approximately 266 people to donate $5.00, or approximately 133 people to donate $10.00... wait a minute...
...make that one hundred thirty-TWO to send $10.00!!!! (I just started her off myself!)
DAMN! That felt good! Say this over and over again to yourselves, my SodaHeads!!!
I AM THE LIGHT OF THIS WORLD.
I AM THE LIGHT OF THIS WORLD.
I AM THE LIGHT OF THIS WORLD.
Pain and fear says we can't...
Philo says we CAN!!!
It's easy to donate! Just:
1) Go to www.paypal.com
2) Log into your account
3) Type in Eddie's email and the amount you wish to gift
The email address you type in the box is:
eddieraelovesjoe@gmail.com
Thank you all for your sincere thoughts, prayers, and monetary donations! I love each and every one of you... Bless Eddie Rae today!!!
-Philo
Add a comment above