Boobypack Bra Has Pockets to Stash Your Phone and Money: Practical or Pointless?
Most ladies have used their bras to stash money, lipstick or a phone at some point in their adulthood -- this can be a necessity when you're dancing or working out and don't want to carry a purse. However, I think most will agree that it's not the most comfortable solution.
New York writer Christina Conrad realized this problem and decided to offer a solution: the Boobypack Bra. Conrad created a waterproof bra that has zippered pockets on each side so that you can stash things comfortably and not worry about them falling out. The bra comes in different shades of neon since she expects ravers to be her biggest customers.
Boobypack Bras aren't available everywhere yet; Conrad is still raising money on her
Kickstarter
page to produce them in mass quantity. If you want one, you can pledge $36 to her campaign and get one in a color of your choice. What do you think, SodaHeads? Does this bra sound practical to you -- or pretty pointless?

HUFFINGTONPOST.COM reports:

Like all normal women in America, we've used our bras as an ersatz purse. (Pro tip: a sports bra strap doubles as an excellent iPod holder while jogging.)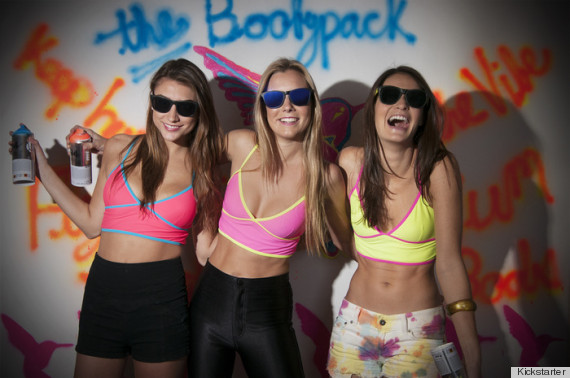 Read More: http://www.huffingtonpost.com/2012/12/20/boobypack...
Add a comment above