Billboards: Worth The Money Spent On Them?
chyla
2011/07/06 02:39:42
I've come to realize that I never pay attention to Billboards.
It seems as though they're going out of style, and they're definitely trying everything they can to be noticed.
The few I have noticed have been ones that are 3D, or ones that have things coming off of them. Are they really trying that hard for you to notice?
What do you think. Are Billboards even worth the money spent on them anymore?
(Example of normal Billboard (94 percent of them)
(Example of Billboard trying too hard to be noticed)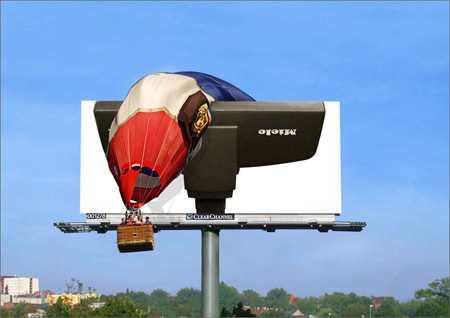 Add a comment above