Baseball Caps: Wardrobe Necessity or Baseball Accessory?
In Los Angeles, people dress up to go the grocery store and that usually includes emulating the looks of popular celebrities. However, you can always pick out the real celebrities by finding the person wearing the baseball cap in the crowd. Baseball caps aren't exactly high fashion, but they've never really gone out of style, and they are great when you're having a bad hair day or trying to be a bit incognito (the reason celebs wear them).
Rihanna, Kristen Stewart, Madonna and Katy Perry are just a few of the celebrity trendsetters seen sporting baseball caps more than usual recently, but what do you think about them? Are the casual caps a wardrobe necessity or a just a baseball game accessory for you?

STYLELIST.COM reports:

Baseball hats bring a few notions to mind, including the celebration of the great American pastime, teenage boys in well-worn caps that hide the inevitable "hathead" and of course, a popular accessory for the post-workout dash home. Here at Stylelist, we generally shy away from the super-casual topper in favor of chic caps like fedoras, or '70s style floppy chapeaus.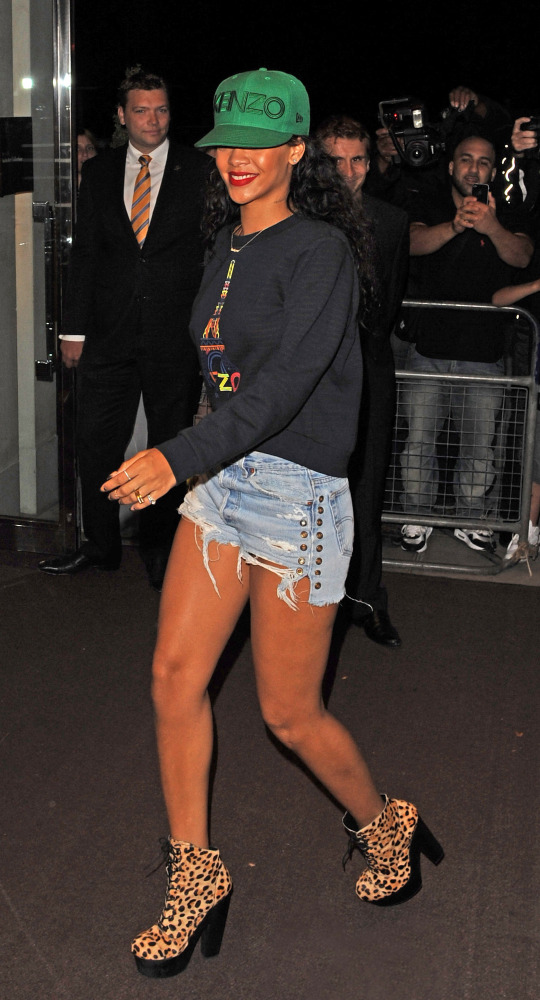 Read More: http://www.stylelist.com/2012/09/12/rihanna-celebr...
Add a comment above