Barney Frank Is the First Gay, Married Congressman: What Do You Think?
Gay marriage has officially come to Capitol Hill! Barney Frank, a former Democratic member of Congress, recently married his partner. It was just a matter of time, but still may be a shocker to some Americans. What is you opinion on this matter?

PEOPLE.COM reports:

Frank and James Ready met at a 2005 fundraiser, and wed in Massachusetts on Saturday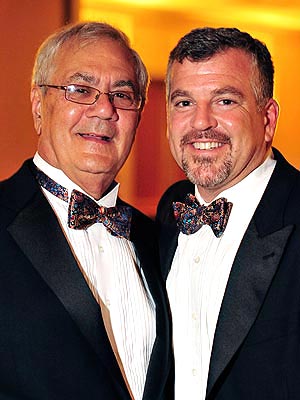 Read More: http://www.people.com/people/article/0,,20610359,0...
Add a comment above