Arizona's Immigration Law As Explained By Crayola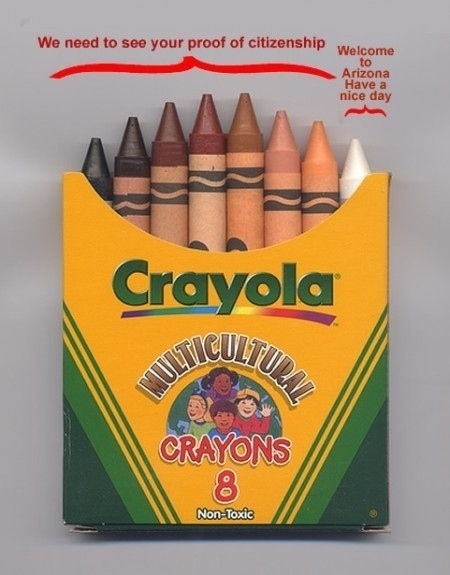 Really couldn't have said it any better myself...
About Me
The Latest From SodaHead
Living
With the recent NSA news, it's not a stretch to think that the government may be reading our text messages and emails. Do you think it's happening?

Is the woman of the house always in charge of the remote? Do the kids get dibs instead? Who controls the remote in your household?
Food
A new study found that listing exercise equivalents next to menu items could lead to healthier choices.

According to Andrew Zimmern, host of Bizarre Foods and former chef, restaurant review sites like Yelp, Zagat, and Chow are for morons.