Are You Ready for the Sega Toylet?
Peeing in Japan just got a whole lot more fun! Well, if you're a guy anyway.
Sega (what would Sonic think??) is introducing the Toylet, and it's just as bizarre as it sounds. The Toylet is an LCD screen and sensors attached to a urinal, with four games for guys to play while they urinate, and they're all just as gross as you're probably imagining.
There's Graffiti Eraser, which tasks the player with "washing" away graffiti, Milk From Nose (ugh), in which the player's stream is pitted against the previous player's, Mannekin Pis, which measures the volume of ... well, you get it. And then there's The North Wind and Her, which is about a block and a half beyond disturbing: the player's pee takes on the power of wind blowing up a woman's skirt.
Currently, Sega is testing out the Toylet in metro stations in Tokyo, with an eye toward a November release in bars and restaurants. Sadly for you yanks looking for a little urinal fun: Sega has no plans to bring the Toylet to America.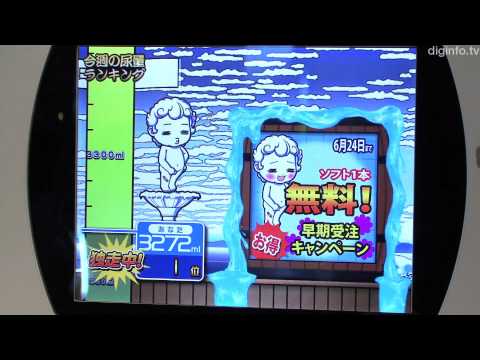 Read More: http://www.escapistmagazine.com/news/view/111140-C...
Add a comment above