Are You 'Addicted' To Being Angry?
This just might be the perfect topic for this site.

No matter what anyone thinks about politics, religion, morality, drugs, music, sex, or life in general, most people here have one huge trait in common; they are highly PISSED OFF.




It doesn't matter what the topic of conversation is, you will find at least one member like this on practically every single post on this site;

Someone who is practically bristling for an argument with someone, anyone... just because 'they mad' and they feel the need to take it out on someone else... someone who can't see or touch them.




Now don't get me wrong; in this day and age, there is plenty to be angry about. Injustices, atrocities and a continual attack on
basic
human dignity and respect can be witnessed pretty much anywhere one looks, at any time.

Some things are actually worth being mad about.




However, letting that anger consume you completely is never wise.

It clouds one's ability to think rationally, and tends to lead to making rash decisions that may be regrettable, once a person has had a chance to calm down.

'Impotent rage' is also not very healthy for one's body, potentially leading to various physical maladies such as heart disease, and high blood pressure.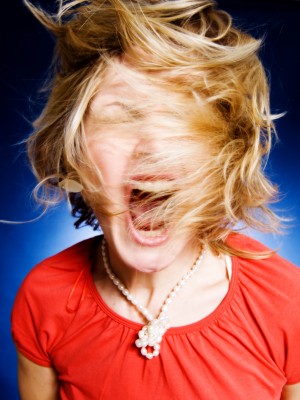 And I don't know about anyone else, but it doesn't feel very good either.

Personally, I don't enjoy being the sensation of being angry; the heat, the agitated flutters in my stomach, and worst of all the fear - fear that my anger will overwhelm me and lead me to do something irreparable.




I ardently endeavor to avoid people, places and things that incite such vexation; but as we all know, that's not always easy, or possible... especially when there are certain individuals who seem to thrive on aggravating others.

In fact, people like that often seem to
not only
enjoy antagonizing others, but they seem to really revel in being mad themselves.




That really makes me wonder;

Can anger actually be addictive?
What are your thoughts?


Now please note:

This question is in the LIVING section for a reason.

Just because the topic is about 'being angry' does NOT mean that its a venue for anyone to vent about whatever or whomever it is that has pissed them off.

Check all your political, religious and incendiary rhetoric at the door, there are numerous other forums where your pique is welcome.

This isn't one of them.

Be civil, or be blocked. Period.



Add a comment above