Are you a "Prepper"?
With all of the hype lately concerning the Mayan calender, the declining economy, the upcoming election, and the possible consequences of a "nuclear" Iran, people have started turning to the fast-growing practice of "prepping". More and more people are looking at new ways to save and store food, stockpile dry goods and ammunition, and learning various ways to live "off the grid", or "off the land".
Do YOU find yourself trying to save more food? Have you started taking a more keen interest in canning foods, or learning basic survival skills? Do you have basic first aid skills? Maybe, you're one of the people that has started stocking up on ammunition and is learning to be a "better shot"? Or, have you started buying long-term foodstuffs, such as military-style MREs (Meals, Ready to Eat), or, the freeze-dried "hiker's meals" that are so popular nowadays? Are you stocking up on water? Do you have a few extra filled gas cans in the garage?
Do you know what to do in the event of a disaster? Do you have a "bug-out bag"? Do you practice disaster drills, or do you simply have a "plan in place"? Are you one of the people that believes that America, and the world, is going to "hell in a hand-basket", or do you simply believe that stocking up is just a good idea?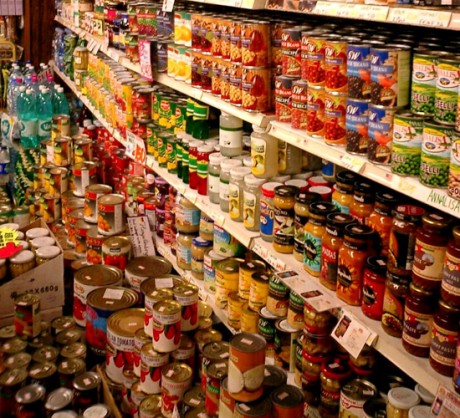 All answers are welcome, and if you decide to pass on some of your experience or ideas, then by all means, do so! Your views, experience, or ideas may, one day, very well make the difference in someone else's life, if they ever find themselves in a bad situation.
If nothing else, this post could prove to be very entertaining! ;)
Enjoy!
Add a comment above