AMERICAN SOLDIER
I WANT TO DEDICATE THIS SONG TO UNITED STATES ARMY PFC JOEL RAMIREZ. HE IS A 22 YEAR OLD YOUNG MAN WHO DIED ON APRIL 16, 2011 IN AFGHANISTAN BY AN IED AFTER HIS UNIT CAME UNDER ATTACK.
WE HAD A MEMORIAL THIS PAST SUNDAY FOR THIS BRAVE YOUNG HERO AND JUST AS WE DID FRIDAY WHEN HIS FLAG DRAPED COFFIN ARRIVED TO THE TOWN HE CALLED HOME, OUR CITIZENS, WAVING THEIR AMERICAN FLAGS, TURNED OUT BY THE HUNDREDS TO HONOR HIM.
DURING THE CEREMONY, A VIDEO TRIBUTE GAVE THOSE OF US WHO DIDN'T KNOW HIM A VIEW OF HOW, AT A VERY YOUNG AGE, HIS LEADERSHIP SKILLS AND PERSONALITY WERE SO OBVIOUS.
JOEL'S PARENTS ARE BOTH SUPPORT STAFF MEMBERS AT OUR HIGH SCHOOL AND THE STUDENTS PAID TRIBUTE TO THEM. DURING THE MEMORIAL, ALL THE STUDENTS IN ATTENDANCE FORMED A RING AROUND THE INSIDE OF THE CIVIC CENTER. A STUDENT REPRESENTATIVE PAID TRIBUTE TO JOEL AND EXPRESSED THEIR LOVE FOR THE FAMILY AND SHE REMARKED THAT HIS FATHER "CHANO" KNEW THE NAMES OF EVERY STUDENT AT THE SCHOOL AND HAD BEEN A SOURCE OF INSPIRATION FOR MANY STUDENTS, BOTH PAST AND PRESENT.
JOEL, WHO HAD PLAYED HIGH SCHOOL SOCCER WITH HIS BROTHER AS HIS TEAMMATE, WAS POSTHUMOUSLY AWARDED THE PURPLE HEART, THE BRONZE STAR, THE GOOD CONDUCT MEDAL AS WELL A SEVERAL OTHERS. THE ARMY SPOKESMAN SAID JOEL WAS RANKED AS THE NUMBER ONE MEMBER OF THEIR UNIT OF 700 SOLDIERS.
JOEL LEAVES BEHIND HIS MOTHER AND FATHER, TWO SISTERS, A BROTHER AND A TWO YEAR OLD DAUGHTER.
REST IN PEACE, JOEL. EVEN THOUGH I DIDN'T KNOW YOU AND YOU DIDN'T KNOW ME, I AM HUMBLED AND HONORED THAT YOU SACRIFICED YOUR LIFE FOR ME. THANK YOU FROM THE BOTTOM OF MY HEART.
I URGE EACH OF MY FRIENDS TO PAY TRIBUTE TO OUR HEROES IN UNIFORM WHILE THEY ARE ALIVE. IF YOU ARE EATING OUT AND SEE A MILITARY PERSON, IF YOU CAN, PAY FOR THEIR MEAL. LOOK THEM IN THE EYE, SHAKE THEIR HAND, GOD BLESS THEM AND THANK THEM FOR THEIR SERVICE TO AMERICA. IT IS THE VERY LEAST WE CAN DO FOR THEM CONSIDERING ALL THEY DO FOR US.
GOD BLESS YOU, MY FRIENDS.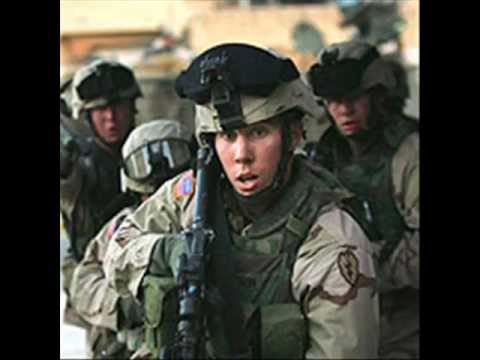 More polls by SCOOP--RIP, MY DEAR MAX