likes & interests
About Me
I say what I mean and mean what I say. If anyone doesn't like it or expects they will change my mind with a lot of meaningless chatter, they might as well forget about it. I won't put up with any nonsense, bullying or baiting. If anyone attempts any of that garbage, they will get one direct answer from me and, at that point, the discussion will be finished. If anyone doesn't like my response to my post or to my responses to other selected posts, do not show up on my private messages. You're best bet is to move on and find other places to play.

Please do not send me friend request unless you wish to be friends. I don't select my friends from the leaderboard and don't select my friends after multiple friend requests. If I deny you once, I deny you for a reason, I don't want to see repetitive requests from you. If I see that, I will get annoyed and most certainly will not friend you. Get that straight and move on.

If you are closed minded, short sighted or narrow in your thought or are attempting to force an agenda, do so elsewhere. I'm not interested. I do not participate in circular discussions and have no patience with repetitive rhetoric. If you require links to support any statement of mine, you find them yourself. The same goes for definitions and justifications. If you haven't the ability to define simple words in a common language, go to dictionary.com. I do not do your legwork for you; you do it yourself or do without. I do not justify myself to anyone, so don't expect it. My opinions are mine and mine alone, you demand no justifications from me. I am not here to serve or to suit you or to bow to your wishes.
I'd like to meet
People from across the country who share my views, thoughts and ideas.
Interests
I'm interested in this country and think the USA is a great place to live although I'm disappointed in the way our President and Government are leading us. I believe it is important to speak out and to attempt to make a difference concerning what is going on around us.
I think our soldiers are important and that they should be supported in every way possible.
Favorite Music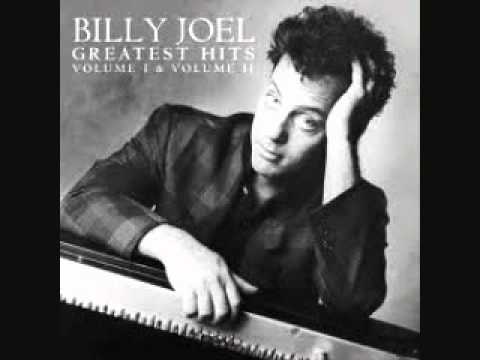 Favorite Movies
Casablanca
Favorite Books
Favorite Heroes
US Soldiers

FREEDOM IS NOT FREE

I watched the flag pass by one day,
It fluttered in the breeze;
A young Marine saluted it,
And then he stood at ease.

I looked at him in uniform,
So young, so tall, so proud;
With hair cut square and eyes alert,
He'd stand out in any crowd.

I thought... how many men like him
Had fallen through the years?
How many died on foreign soil?
How many mothers' tears?

How many pilots' planes shot down
How many died at sea
How many foxholes were soldiers' graves
No, Freedom is not Free.

I heard the sound of Taps one night,
When everything was still;
I listened to the bugler play,
And felt a sudden chill;

I wondered just how many times
That Taps had meant "Amen"
When a flag had draped a coffin
Of a brother or a friend;

I thought of all the children,
Of the mothers and the wives,
Of fathers, sons and husbands.
With interrupted lives.

I thought about a graveyard
At the bottom of the sea,
Of unmarked graves in Arlington.
No. Freedom is not Free!
©Copyright 1981 by Kelly Strong

In Flanders Fields
By: Lieutenant Colonel John McCrae, MD (1872-1918)
Canadian Army

In Flanders Fields the poppies blow
Between the crosses row on row,
That mark our place; and in the sky
The larks, still bravely singing, fly
Scarce heard amid the guns below.


We are the Dead. Short days ago
We lived, felt dawn, saw sunset glow,
Loved and were loved, and now we lie
In Flanders fields.


Take up our quarrel with the foe:
To you from failing hands we throw
The torch; be yours to hold it high.
If ye break faith with us who die
We shall not sleep, though poppies grow
In Flanders fields.

America for Me
'Tis fine to see the Old World and travel up and down
Among the famous palaces and cities of renown,
To admire the crumbly castles and the statues and kings
But now I think I've had enough of antiquated things.

So it's home again, and home again, America for me!
My heart is turning home again and there I long to be,
In the land of youth and freedom, beyond the ocean bars,
Where the air is full of sunlight and the flag is full of stars.

Oh, London is a man's town, there's power in the air;
And Paris is a woman's town, with flowers in her hair;
And it's sweet to dream in Venice, and it's great to study Rome;
But when it comes to living there is no place like home.

I like the German fir-woods in green battalions drilled;
I like the gardens of Versailles with flashing foutains filled;
But, oh, to take your had, my dear, and ramble for a day
In the friendly western woodland where Nature has her sway!

I know that Europe's wonderful, yet something seems to lack!
The Past is too much with her, and the people looking back.
But the glory of the Present is to make the Future free--
We love our land for what she is and what she is to be.

Oh, it's home again, and home again, America for me!
I want a ship that's westward bound to plough the rolling sea,
To the blessed Land of Room Enough, beyond the ocean bars,
Where the air is full of sunlight and the flag is full of stars.

Henry Van Dyke
1852 - 1933

The Flag Goes By
by Henry Holcomb Bennett (1795-1894)

Hats off!
Along the street there comes
A blare of bugles, a ruffle of drums,
A dash of color beneath the sky:
Hats off!
The flag is passing by!

Blue and crimson and white it shines,
Over the steel-tipped, ordered lines.
Hats off!
The colors before us fly;
But more than the flag is passing by.

Sea-fights and land-fights, grim and great,
Fought to make and to save the State:
Weary marches and sinking ships;
Cheers of victory on dying lips;

Days of plenty and years of peace;
March of a strong land's swift increase;
Equal justice, right and law,
Stately honor and reverend awe;

Sign of a nation, great and strong
To ward her people from foreign wrong:
Pride and glory and honor,--all
Live in the colors to stand or fall.

Hats off!
Along the street there comes
A blare of bugles, a ruffle of drums;
And loyal hearts are beating high:
Hats off!
The flag is passing by!
info
Lady Willpower

Female

FL, US

2009/04/18 00:41:58

2015/06/05 19:50:08

August 24

Single

Straight

Virgo

Friendship

Other

No

Yes

Christian

Someday

Conservative

White/Caucasian

Slim/Slender

5 feet 4 inches
photos & videos