likes & interests
About Me
I'm a very outgoing person once you get to know me. I tend to be stubborn on things I've made my mind up on. That by no means that I'm closed minded. In fact, just the opposite. I always accept people for who they are, and if they want to change, that's up to them. All I ask is to listen to me and respect me like I respect you. Even if you don't respect me, that's fine. To me, it shouldn't matter whether you know someone or not. Respect them, even if that respect is not returned, because let's face it, the world is so diversified that everyones opinions will be different and disagree with yours.



I'd like to meet
Martin Luther King Jr.
Jesus Christ
Teddy Roosevelt
Carmen Electra
Olivia Newton-John
Jeff Foxworthy
Malcolm X
Alexander the Great
Michael Jackson
Farrah Fawcett
David Carradine
Poodwaddle.com
Activities
Baseball, Football, Volleyball, Reading books(Fantasy), Listening to music, Reading Books,Surfing The Net, Hanging Out With Friends and Family.
Poodwaddle.com
Interests
Video Games(yeah most people think I'm too old to play those, but I can't help that)
Mountain Climbing
Hanging Out With friends
Surfing the net
Camping
Hiking
My family
Reading books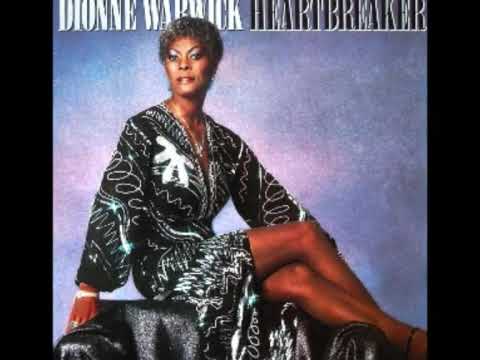 Favorite Music
80s(RIP Michael Jackson),Pop, Classic Rock, some oldies, seasonal, video game music, maybe a little rap and hip hop, and a little country(classic country), gospel, R&B;




Favorite TV Shows
Home Improvement
Are You Smarter Than a 5th Grader
Cops
Don't Forget The Lyrics
Star Trek
Knight Rider
Airwolf
Seaquest DSV
Star Trek: The Next Generation
Angel
Buffy The Vampire Slayer
Charmed
I Love Lucy
Green Acres
The Munsters
Quincy, M.E.
Columbo
The Incredible Hulk
M*A*S*H
Jeopardy!
The Price Is Right
Wheel of Fortune
Poodwaddle.com
Operation Repo
Mega Disasters
When Weather Changed History
Hercules: The Legendary Journeys
The Universe
Life After People
Smallville
Star Trek: The Next Generation
Favorite Movies
Lord of The Rings: Return of The King
Lord of the Rings: Fellowship of the Ring
Forbidden Planet
Alien
Aliens
Predator
Terminator II
Independence Day
War of the Worlds(both the original and remake)
Star Wars(all save Episode I)
Arthur(not the childrens, but the one about the drunk Millionaire playboy)
Halloween(1978)
The Day of the Triffids
The Body Snatchers
The Exorcist
Braveheart
Armageddon
Deep Impact
Who Framed Roger Rabbit
Back To The Future(To me, 2 and 3 were crap)
The Karate Kid(same as Back To The Future, both 2 and 3 were crap)
Brian's Song
Remember The Titans
The Bad News Bears(the original, not the crappy remake)
The Sandlot
The Longest Yard(same as Bad News Bears)
Flash Gordon
Highlander
Mortal Kombat
All Indiana Jones Movies except Temple of Doom and Crystal Skull


Favorite Books
Wheel Of Time series
Dragonriders of Pern series
Eragon
Shannara series
Anything by J.R.R Tolkien
Harry Potter series



Favorite Quotes
"Don't concentrate on the finger or you'll miss all that heavenly glory."-Bruce Lee in Enter The Dragon
"The Force is with you, young Skywalker, but you are not a Jedi yet."-Darth Vader from The Empire Strikes Back.
A hug is like a boomerang - you get it back right away.
Bil Keane
A man reserves his true and deepest love not for the species of woman in whose company he finds himself electrified and enkindled, but for that one in whose company he may feel tenderly drowsy.
George Jean Nathan
Millions saw the apple fall, but Newton was the one who asked why.
Bernard Baruch
A film is a petrified fountain of thought.
Jean Cocteau
Procrastination is the art of keeping up with yesterday.
Don Marquis
Soul meets soul on lovers' lips.
Percy Bysshe Shelley
We must return to nature and nature's god.
Luther Burbank
A jug fills drop by drop.
Buddha
All that we are is the result of what we have thought. If a man speaks or acts with an evil thought, pain follows him. If a man speaks or acts with a pure thought, happiness follows him, like a shadow that never leaves him.
Buddha
All wrong-doing arises because of mind. If mind is transformed can wrong-doing remain?
Buddha
*A book of quotations... can never be complete.
-- Robert M. Hamilton, preface, _Canadian Quotations and Phrases:
Literary and Historical_
*The opposite of a correct statement is a false statement. But the opposite of a
profound truth may well be another profound truth.
-- Niels Bohr
*We can lick gravity, but sometimes the paperwork is overwhelming.
-- Wernher Von Braun
For to be free is not merely to cast off one's chains, but to live in a way that respects and enhances the freedom of others.
Nelson Mandela
If you want to make peace with your enemy, you have to work with your enemy. Then he becomes your partner.
Nelson Mandela
If you talk to a man in a language he understands, that goes to his head. If you talk to him in his language, that goes to his heart.
Nelson Mandela
Favorite Heroes
My mother and my family as well as Michael Jackson. The kids at the afterschool program. Martin Luther King Jr. My dearly departed brother. Robin Williams(thanks for all the laughs, Robin).
Areas of Interest
Junior the Outer Space Music Man's activity, per category
info
Junior the Outer Space Music Man

Male

Dallas, TX, US

2008/02/03 16:19:55

10 hours ago

(54) May 24, 1960

Single

Straight

Gemini

Friendship

High School Graduate

Full-Time

Retail

$25k - $50k

No

No

Christian

No thank you

Moderate

White/Caucasian

Slim/Slender

6 feet 4 inches
photos & videos