Would You Want Flight Attendants to Dance Safety Instructions To You? [VIDEO]
My friend was just recently on a Cebu Pacific flight and she told me about this so I had to look it up. I guess hearing about safety procedures to the tune of Lady Gaga and Katy Perry is better than being bored to death, right?
But, at the same time, is it safe? The song would just make me not take the presentation seriously.
What do you all think? Does this new form of performance art -- flight attendant style -- get a thumbs up or down?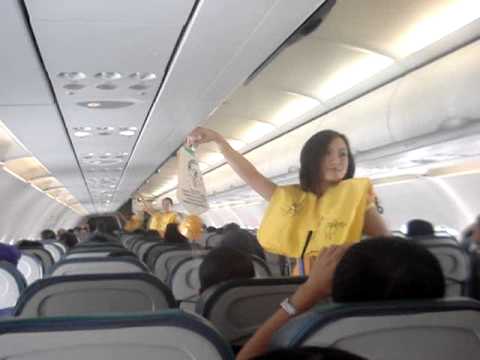 Add a comment above