Would You Eat a Deep-Fried Chicken & Waffle Sandwich? [VIDEO]
Is it wrong that this looks absolutely delicious? Two chicken patties, three waffles, and all deep-fried! Oh yeah -- and some maple syrup.
I know that this is a bad health decision but it just looks so dang good! Even better than the KFC Double Down, if you ask me. I'll be making this bad boy immediately!
Would you eat it?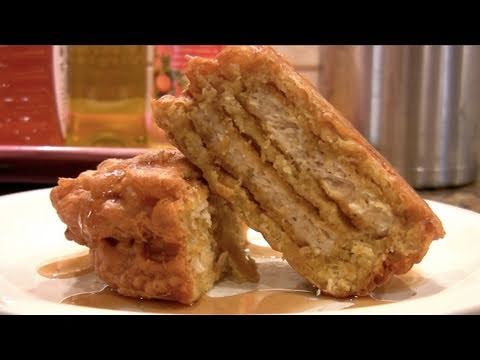 Add a comment above