What is the Most 'Overused' Phrase on SH?
7 votes

11%

8 votes

12%

24 votes

36%

1 vote

2%

1 vote

2%

2 votes

3%

1 vote

2%

6 votes

9%

5 votes

8%

11 votes

17%
One of my favorite musicians, Prince, once opined that "There's joy in repetition"... and if one is referring to things that are actually positive, like multiple orgasms, or free refills on sweet-tea, I suppose that's very true.




But all too often, constant repetition to the point of ad nauseum is just annoying.

Be it catch phrases, songs, or pop culture fads, there will always be people who take them just a tad too far; 'running them into the ground', to the point that when they finally do die out, it's nothing short of a great relief.




The same is true of certain comments here on this website.

There are some members who are so predictable in their commentary, you can practically set your watch by it.

(Kinda like my own constant usage of the abbreviation 'lolz'. Yes, I like to laugh. A lot. Deal with it.)




So, seeing as how its yet a another tediously boring day at the office, I decided to list some of MY own personal favorites.

From the selections provided, pick which phrase that you think is most overused on this site.

And if you don't happen to like ANY of the choices?






Well, there's a really easy remedy to that problem:

Simply skip answering this question all together, and go find one more suited to your liking.

Or even better yet; GO WRITE YOUR OWN.

Also, please leave the political and religious rhetoric at the door, as well; there's an entire section specifically dedicated to those kinds of discussions.

Lastly, please remember to 'play nice'... or else.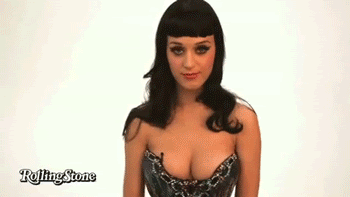 Add a comment above