What Fictional Serial Killer Would Be Most 'Useful' in Real Life?
So in a slightly morbid twist today
,
I'd like you to indulge the darker part of your imaginations, for a just a little while.

If it were possible to have one fictional serial killer 'come to life', who would you choose, and why?




Personally' it's a hard choice between my two favorite fictional psychos; Dexter Morgan and Dr. Hannibal Lecter.

Now aside from the obvious physical appeal, Dexter is a good choice because despite being a murderer, he's still somewhat of an anti-hero; he has a methodical "code" that he adheres to, and he only kills other serial killers, thereby (theoretically) making society better.




On the other hand; Hannibal is wicked smart, analytical and highly intuitive & resourceful, with a penchant for killing and eating "the rude," (a habit one can almost understand when someone cuts you off in traffic nearly causing an accident.)




So lets hear it; who's your pick for most 'valuable' lunatic?

And as usual, the disc
l
aimer;

This is a Fun & Humor post, not 'News & Politics'; if you want to discuss those topics, then please go do so, in that forum.

No baiting, grandstanding or trying to use this post a venue for promoting anyone's "agenda", please.

Be civil or begone.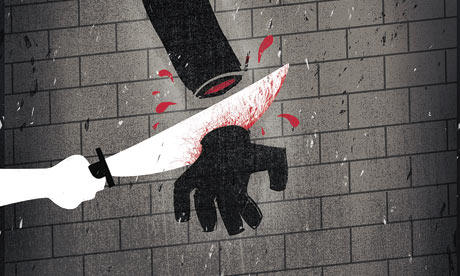 Add a comment above