WATCH > Two Robots Passive-Aggressively Talk to Each Other: Funny or Creepy?
What's better than a snippy conversation between two people with attitude problems? A snippy conversation between two robots, obviously.
The video below shows what happens when two robots -- or chatbots, as they're called -- are wired to have a conversation with each other. Hint: it's not pretty. And somehow, unicorns make their way into the picture.
Thanks for the laughs, Cornell University. We knew you were good for something!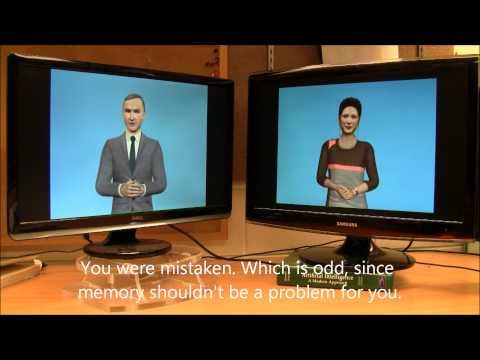 Add a comment above