WATCH > Man Serenades iPhone's New Virtual Assistant: Awesome or Awful?
If you don't know who Siri is by now, you're definitely missing out. Perhaps one of the coolest features of the new iPhone 4S, Siri is the voice-based virtual personal assistant that comes with the new smartphone.
Need to change the time of your appointment? No problem. Just tell Siri and she'll fix the issue right up. Want a reminder to call your mom on her birthday? Take a load off. Siri's here to save the day.
So, it should come as no surprise that new iPhone 4S users absolutely love Siri to pieces. Which is totally normal. But a love song dedicated to the robot in your phone? Not so normal. Still doesn't stop it from being hilarious, though.
Jonathan Mann, who you may recognize from his
song-a-day
YouTube project, has decided to come out with it and admit to his deep love for Siri. And we're sure glad he did, because the aftermath is absolutely amazing. Watch his video "Duet With Siri" -- yeah, it's a duet between him and the voice-activated robot --below. Enjoy.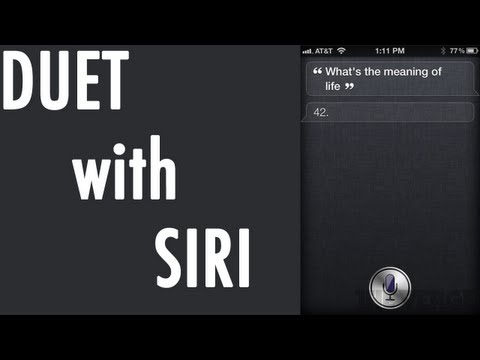 Add a comment above