WATCH > Last-Minute Halloween Costume Rap: Helpful or Horrible?
OK. If you don't already have a
Halloween costume
in store for this evening's festivities, we really don't know what to tell you...except that you're a giant procrastinator and you should be ashamed of yourself. Sorry, we had to go there.
But, on the bright side, the comedians known as P0YKPAC may be able to help you out. The man-and-woman duo have even created a clever little rap number to make the process that much more simple -- and fun! From mummies to the Post Office, these rapper-slash-comedians have got it all figured out as far as last-minute Halloween costumes go. You can tell they've done this before.
The funny part is, they actually give some pretty good advice about some staples you definitely can find at your house in order to create the best last-minute outfit. So if you need some assistance with some costumes, take a few minutes to hear them out. If you can get past the really corny rap attempt, that is. That stuff is plain horrible.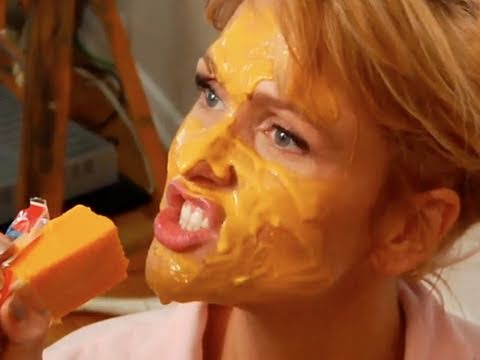 Add a comment above