WATCH > Kristen Bell's Funny Sloth Footage: Hilarious or Ridiculous?
We always knew Kristen Bell was awesome. The 31-year-old "Forgetting Sarah Marshall" actress was recently on the "Ellen" show and had a pretty unique story to tell about her latest birthday present from boyfriend Dax Shepard. What was it exactly? A surprise visit from an animal Bell had always wanted to meet with face-to-face: a sloth.
As a self-proclaimed emotional wreck, Bell will definitely crack you up with her reaction to the surprise birthday gift. Despite our own fascination with the adorable animals, we have a feeling no one can top Bell's documented meltdown. Wait for the hilarious footage at around two minutes in. It's definitely worth it. We promise.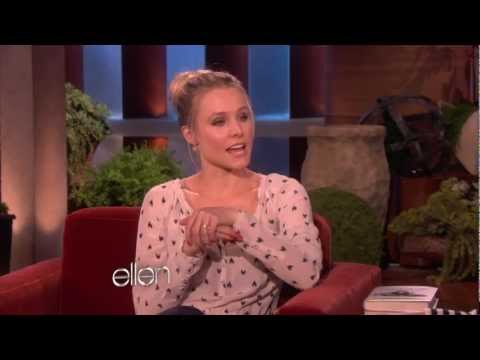 Add a comment above