WATCH > Is This the Best Way to Quit a Job?
Here's proof that a simple two-weeks notice just doesn't cut it anymore. Joey, who had been working at the Marriott Hotel in Providence, Rhode Island for more than three years, decided it was time to quit his job -- and he wanted to go out with a bang. Quite literally.
With the help of 19 of his friends -- who just happen to be members in a marching band, mind you -- Joey walked right in to the hotel entrance, handed his boss a resignation letter and firmly yelled "I quit!"
Then, the amazing stuff happened. The marching band let out quite a performance. Trumpets roared, drums banged and cymbals smashed as the band loudly made its way out of the hotel. All in a day's work, we guess.
You'll have to watch the video for the full effect. But with the Jet Blue guy's epic "I quit" moment and now this, we see a trend surfacing among disgruntled employees.
Do you think this is one of the best ways to quit a job?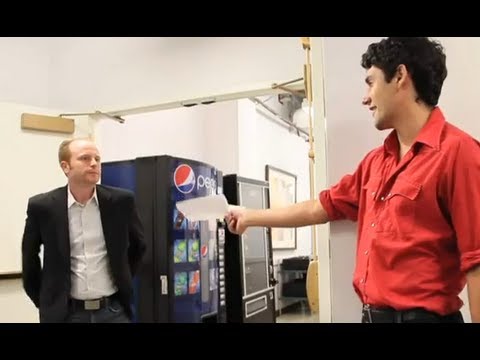 Add a comment above