WATCH > 'Harry Potter' in 13 Minutes: Magical or Meh?
Nostalgic for some
Harry Potter
but don't want to sit down and read all seven books or watch all eight movies? Then look no further than this thirteen-minute retrospective video that's been making the rounds on the Internet.
User Kees van Dijkhuizen jr. uploaded the video, entitled "Mischief Managed: the Harry Potter Retrospective" to YouTube last week. It begins with scenes of Harry as a baby and works it's way to the end of the wizarding series by pulling together the greatest moments of all eight films. The video is expertly crafted, fitting scenes together in a new and interesting way, and meshes perfectly with original music from the films.
As
Collider's
Adam Chitwood points out, "It's a great watch for
Harry Potter fans
, but it's also interesting to see the different directors' visions back-to-back. The story gets dark quite fast, but it's neat to see it progress from the colorful, faithful touch of Chris Columbus on the first two films, to Alfonso Cuaron's inventive and playful twist on
Azkaban
, to the bombastic Britishness of Mike Newell's
Goblet of Fire
, and finally David Yates' grounded yet haunting stamp on the final four films."
Interestingly, the YouTube video coincided with the September 7 release of the Harry Potter Wizard's Collection, a 31-disk Blu-ray and DVD box set.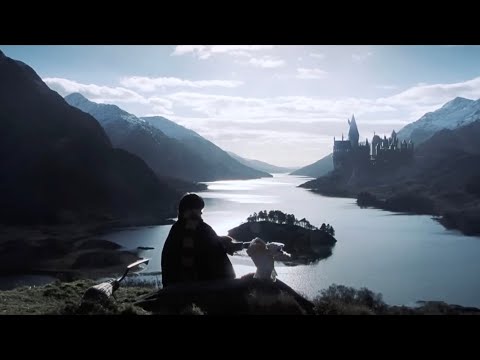 Read More: http://newsfeed.time.com/2012/09/09/watch-all-of-t...
Add a comment above