WATCH > GAG Quartet Covers 40 Memes in One Song: Awesome or Annoying?
Depending upon your position on internet memes and viral videos, you'll either find this mash-up video extraordinarily awesome or terribly annoying. We, of course, find it extraordinarily awesome.
An incredibly talented group known as the GAG Quartet decided it would be really cool to pack in as many internet sensations as they could into their four-minute music video. Well, they surpassed our expectations with a total of 40 memes being referenced. We didn't even know there
were
40 internet memes out there!
From Nyan Cat to Keyboard Cat and even Rebecca Black's "Friday," the group went above and beyond with their song dedication to all things viral. See if you can spot all 40 memes (it's really hard) or just take a load off and enjoy the video.
Let us know: do you think this internet meme mash-up video is awesome or annoying?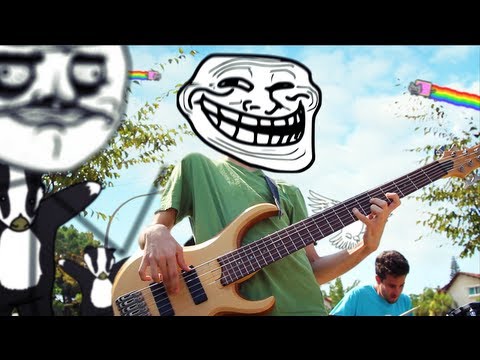 Add a comment above