WATCH > Duck Bullies Dog: Is This Duck Setting a Bad Example?
With all this talk about horrible effects of
bullying
, we felt it was only right to call attention to this disturbing video of a duckling intimidating and bullying a small dog.
It may be small in stature, but this baby duck is completely terrorizing that innocent puppy! I know because his bark sounds exactly like Lucca's when I practice playing Katy Perry's "Hot N Cold" on my ukulele.
No word yet on whether or not the duck was punished by its owner, but we have it on good authority that the dog was not harmed.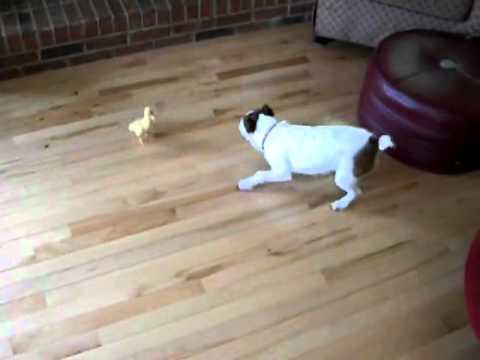 Read More: http://www.thefrisky.com/post/246-duck-bullies-dog...
Add a comment above