WATCH > Do You Want This Beardo Beard Hat?
Before you go ahead and write the Beardo Beard Hat off as just another silly product on the interwebs, hear us out for a second. Sure, it looks really ridiculous -- who needs a knitted fake beard, for crying out loud? -- but the new hipster hat actually has some practicality going for it.
For starters, the beanie hat with the attachable beard covers most of your face in the cold. Frankly, if it's keeping us warm on a particularly nippy day, we don't really care that there's a weird fake beard on our face. Secondly...yeah. That's all we got.
But seriously, the
Beardo Beard Hat
is an actual product -- albeit, in Canada -- being sold by a real-life company, so people are really buying it! And for all you purists out there, the faux beard detaches from the beanie, so you can conveniently do without the 100% acrylic beard if you so choose (although, we really don't know why you'd want to do that.)
Would you wear the Beardo Beard? Or is it a little much for your taste?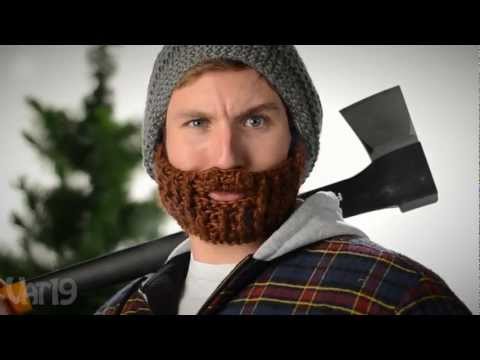 Add a comment above