WATCH > Debt Ceiling Crisis Gets Dubbed to Sad Ballad: Is It Oddly Inspiring?
We were worried the day would never come. But alas, it's here.
A
debt ceiling deal
between
Democrats and Republicans
has officially been reached
-- and not a moment too soon.
We're definitely happy a deal has been made -- don't get us wrong -- but my golly did it take a long time! Makes us want to sip on some brandy and listen to a depressing ballad about finding some common ground.
Oh, hello Quincy Jones. We didn't see ya there.
Dubbed over "Just Once" by Quincy Jones and James Ingram, this ballad dedicated to the debt ceiling debacle makes us feel a little better -- and we even find it oddly inspiring.
Why can't we all just get along, amirite?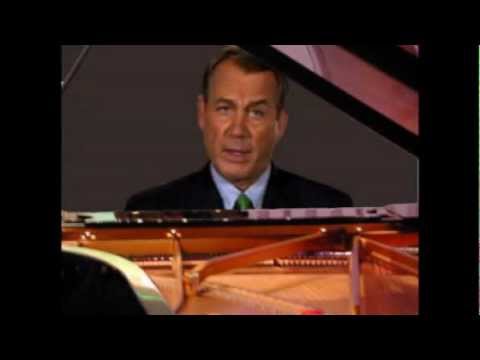 Add a comment above