WATCH > Baby Thinks Magazine Is an iPad: Cute or Sad?
You know the future is headed in a funny direction when a baby doesn't know how to work a magazine...because she thinks it's an iPad that doesn't function properly. In this video that will either make you giggle or cry, a one-year-old child is given a magazine (you know, those things made out of real paper) and treats it as an iPad.
After pinching, poking and prodding the pages of the magazine, she begins to realize she's unsuccessful -- and that this silly little thing is probably broken. Her father, a French man named Jean-Louis Costanza, ends the video with a telling summary of the video: "For my 1-year-old daughter, a magazine is an iPad that does not work. It will remain so for her whole life. Steve Jobs has coded a part of her OS."
Coding operating systems or not, wherever Steve Jobs is right now, he's probably very pleased. But what do you think of this new-age baby's thought process? Is it cute or kind of sad?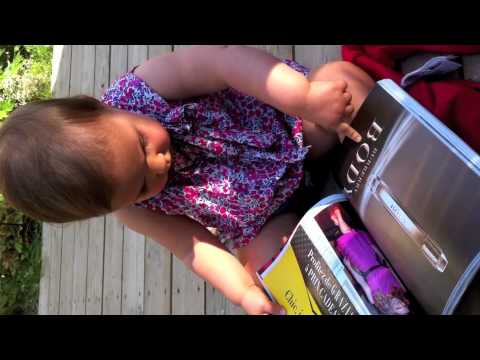 Add a comment above