WATCH > Are These Two Dogs Arguing With Each Other?
A few months ago, we showed you a video of
two toddlers conversing with one another
like it was no big thing. Well, now it's happening all over again. But with dogs.
These two Huskies, Mishka and Laika, are clearly in the middle of an argument. Our dog-to-human translating skills are still a little rusty, but we can confidently assert that Laika wants to play and Mishka wants nothing to do with it.
Do you think these dogs are arguing with each other?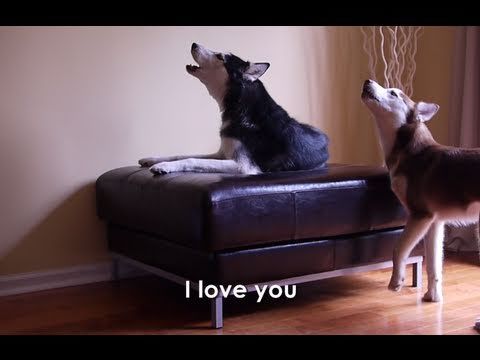 Add a comment above